My name is John Holmquist and I am a Church Musician with many years of experience as a soloist and accompanist.
I am a classically trained baritone, but handle most other styles - which can be listened to under the tab "Music".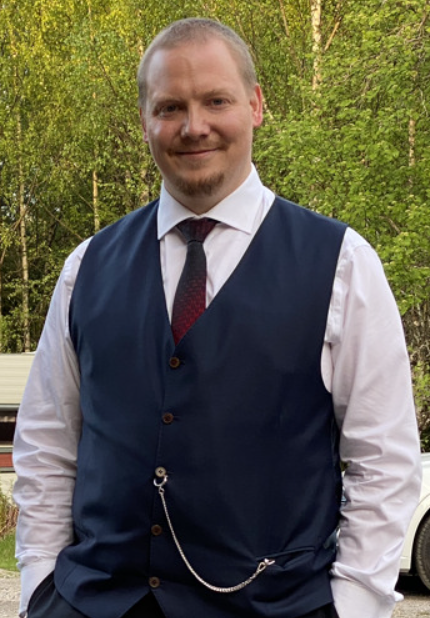 Music is one of the most important things we have.
If we look at human history, we find that music has been ever-present.
This is because music contains a special force- to be that one key that unlocks our hearts.
After all, isn't that what our perspective on music looks like?
For example, if we are in grief, then music can help us process that grief.
Or when we have a party - then we make a playlist, or hire a band that we can dance to, because it makes us happy.
When we have trouble sleeping, then we can listen to something that'll help our overworked minds relax.
No one can deny what an asset music is to humanity, or how much of an impact it has.
It is for this reason that I offer what I know best - to let the live music lead to healing and joy.
For anyone who wishes.
"Who can live without it? I ask in all honesty;
What would life be?
Without a song or a dance, what are we?
So I say; Thank You for the music, for giving it to me."


-Soli Deo Gloria-